Lacrosse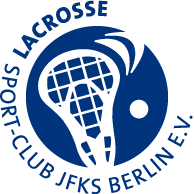 In 2012, under the direction of Matt Baildon,  the Lacrosse Division was added to the club's range of activities. Lacrosse is a relatively new sport in Germany, and in a very short time, our program has grown to be one of the strongest in Europe. In 2016, the U19 girls team was added, and 2018 saw the addition of the U16 and U12 boys teams. In June 2016, 2017 and 2018, the U16 Girls team won the German Championships in Lacrosse!
The program now includes boys and girls ages 5 to 19 who want to learn and practice the fundamentals of lacrosse and compete against other teams both nationally and internationally. 
Registration School Year 2020-21
Step 1: Before coming out to the lacrosse field, please fill out this Trial Registration form so we have contact info for your player in the event of any changes to our schedule or for emergency purposes.

Step 2: After filling out the pre-registration form, please fill out the registration form and turn it in to the coaches within a week.
Calendar
For game days, practices, and other events we know of so far, we know of so far, please check out our CALENDAR.
Practice Times
Lacrosse practices  are on the JFKS Field on the following days and times:

Under 8s/Minis: Monday 16:00-17:00

Girls: Tuesdays and Thursdays 16:00-18:00

Boys:Tuesdays and Thursdays 16:00-18:00

Winter in the "old school gym".
October Break Lacrosse Shooting Camp
Shoot for the stars but hit the net!
This camp is for players of all levels from beginner to those who have been playing for years.  No matter who you are, you can always find a way to improve your shot because remember, 100% of all shots not taken, do not go in the goal!  Come on to learn to shoot faster, to take more precise shots on goal and learn some trick shots.  Learn from some of the best!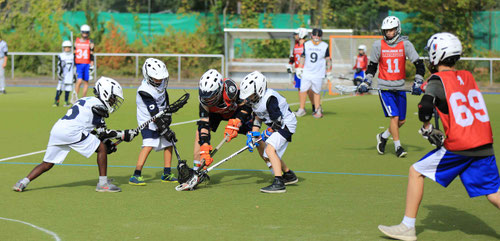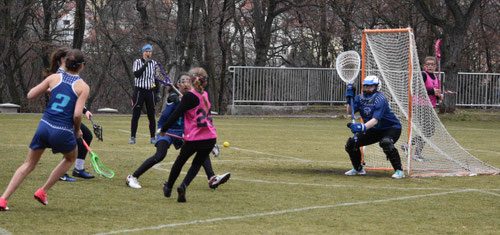 JFKS Girls vs. Czech Republic 2018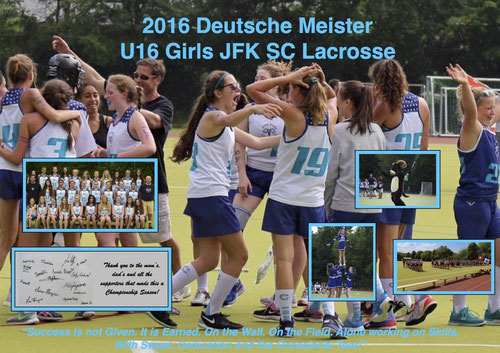 U16 Girls Deutsche Meister 2016
Contact